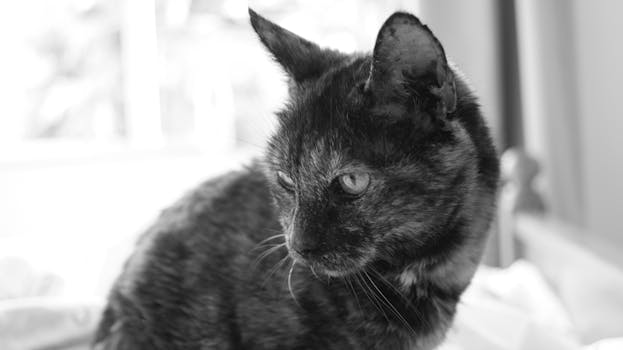 A Very Black Cat!
It's done, sent to the publishers, and is now on Amazon!
I'm talking about my latest novel, of course, A Very Black Cat, and you can see the black cat on the fence if you look between the hero and heroine on the book cover. (Nice cover,  Cynthia! Thanks!)
Here's the link to Amazon to check it out for yourself.
So what's it about? It's the second in the Johns Falls series of clean, wholesome romances and here's the back cover blurb:
————————————————————————————————————————————–
Welcome to Johns Falls, Minnesota, where everyone knows everything about everybody, often before they know it themselves.
So it's not surprising that two people who are falling in love are the last to know, even though everyone's talking about their romance and asking them personally for the lurid, juicy details. (Of which there aren't any because this is a clean, fun romance.)
But for the lovers to deny there's a romance even after being told straight out that they are in love? That's beyond belief.
Meet Becky, dedicated small-town career girl following her pre-determined course to be the best bookkeeper in the area and now, with the blessings of her boss and all-around nice guy Tobias Whittaker, she'll also be a genuine business consultant with a framed diploma on the wall as soon as she finishes an online course that she'll fail without help from someone who understands the nuances of the people side of small town businesses.
Enter Jackson, hunky, former football jock and newish, charismatic owner of the lumberyard in town whose charm can convince the must obstinate customer to buy something, whether that customer knew he wanted it or not, and whose boyish smile can subdue even the most stubborn heart but who can't keep his books straight no matter how hard he tries.
Add one small, black cat with a mind of its own into the mix that's not about to watch his two favorite people live without each other one second longer than necessary.
Then, along with the entire town of Johns Falls, Minnesota, sit back and enjoy the action.
---
Sound like something you'd like to read? Again, here's the link to Amazon. And reviews are always appreciated!